Days
|

Hours
|

Minutes
|

Seconds
WELCOME!
Concordia University is proud to host the 5th International Conference on Building Energy and Environment (COBEE 2022) to provide a platform for discussing building energy and environmental issues, and for initiating collaboration among researchers, environmental scientists, architects, facility managers, and policy makers. We look forward to welcoming you and having you experience the city's unique culture and joie de vivre. There's a profusion of sights, sounds and flavors to enjoy, all within the reach of the convention venue. See you in Montreal !
COBEE2021 has been postponed to COBEE2022 @Concordia University
IMPORTANT DATES
Abstract Submission Deadline
Full Paper Submission Deadline
Final Paper Submission & Early Registration
KEYNOTE SPEAKERS
Coming Soon
COMMITTEE
CONFERENCE GENERAL CHAIR
Liangzhu (Leon) Wang
Concordia University
Canada
CO-CHAIRS
Hua Ge
Concordia University
Canada
John Zhai
University of Colorado Boulder
USA
CONFERENCE SECRETARIAT
Mohamed Ouf
Concordia University
Canada
Dahai Qi
University of Sherbrooke
Canada
Chanjuan Sun
University of Shanghai for Science and Technology
China
Dengjia Wang
Xi'an University of Architecture and Technology
China
INTERNATIONAL ADVISORY COMMITTEE
Qingyan Chen
Purdue University
USA
Bert Blocken
Eindhoven University of Technology
Netherlands
Yuguo Li
Hong Kong University
China
Zhiwei Lian
Shanghai Jiao Tong University
China
Junjie Liu
Tianjin University
China
Jianlei Niu
The Hong Kong Polytechnic University
Australia
Jiyuan Tu
RMIT University
Australia
Xudong Yang
Tsinghua University
China
Yanping Yuan
Southwest Jiaotong University
China
John Zhai
University of Colorado Boulder
USA
Jianshun Zhang
Syracuse University
USA
Tengfei Zhang
Tianjin University
China
SUPPORTING JOURNAL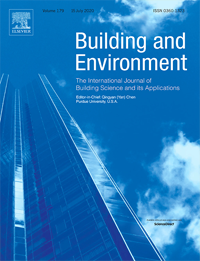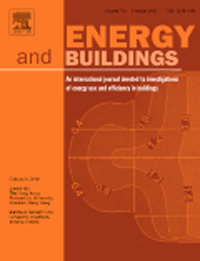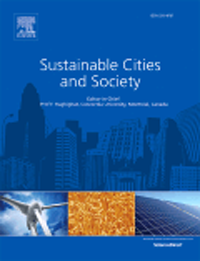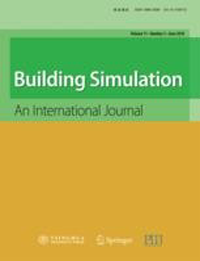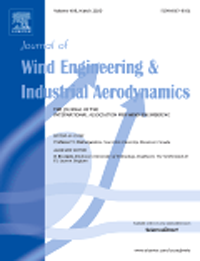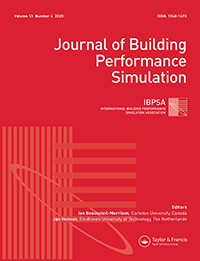 PARTNERS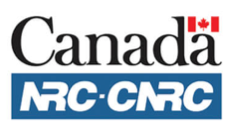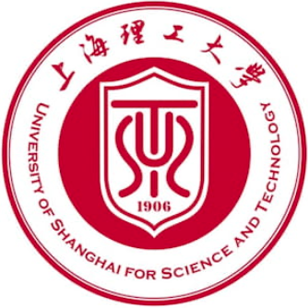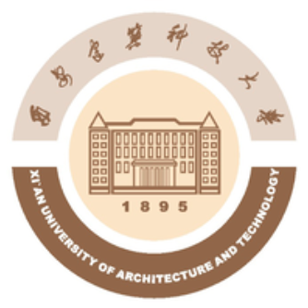 The International Conference On Building Energy & Environment was first held in Dalian, China in 2008, with about 400 participants. The conference brings forth the increasing demands for indoor air quality and comfort while maintaining sustainable practices. Building upon the success of the first conference, the 2012 conference was held in Boulder, Colorado USA, and in 2015 it was combined with ISHVAC (International Symposium on Heating, Ventilation, and Air Conditioning) conference held in Tianjin, China. In 2018, the conference heads to RMIT University in Melbourne, Australia. The conference has a true international feel to it being hosted in different continents.

For the 5th COBEE conference ( COBEE 2022), it will be hold at Concordia University in Montreal, Canada. We are proud to bring together keynote speakers from Europe, North America, and East Asia. Our interactive map below shows the key components of the conference.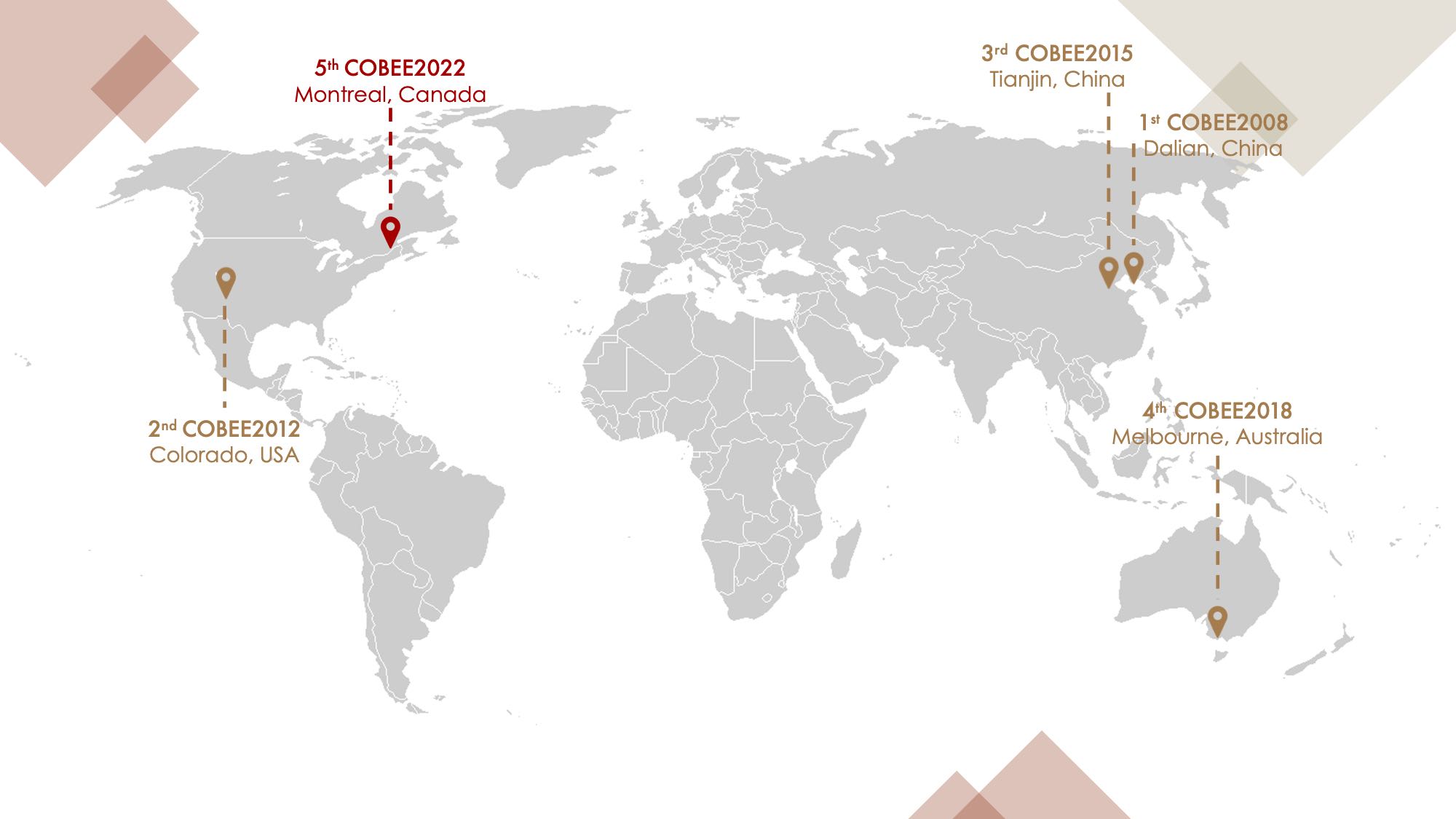 SPONSORS